---
Beg, MA (1931-1998) photographer, born in 1931 in the district of rajshahi. He received photographic training at the Technical Training Centre of the Pakistan Air Force in Karachi (1949), UNESCO training on microfilming in Karachi (1957-1958), British government training on document reproduction at Hatfield College of Technology in UK (1968), Kodak Colour Film course at Kodak Photographic School at Harrow in London (1968), diploma in photography from the British Institute of Reprographic Technology (1976), course on Xerox ppc at Rank Xerox Training Centre at New Port Pagnell in UK (1978), and training course for information centre managers organised jointly by UNESCO and the Government of India in New Delhi (1980-1981).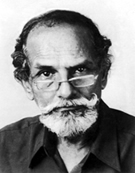 Manzurul Alam Beg worked in the Pakistan Air Force (1949-1955), United States Information Services (USIS) (1955-1957), PANSDOC (Pakistan National Scientific Documentation Centre), Karachi (1957-1960), Roxy Photographic Store in Dhaka (1960-1963) and as Head of Reprographics Division of Bangladesh National Scientific Documentation Centre -
bansdoc
(1963-1988). MA Beg
He worked as a resource person at the Audio-Visual Training Institute of the Government Teachers Training College (1963-1966), as teacher of photography and graphic arts at the Department of Architecture of bangladesh university of engineering and technology (1977-1979), and as medical photo consultant at Bangladesh Diabetic Hospital (birdem).
In 1960 MA Beg founded the first photographic training centre known as Beg Art Institute of Photography which is still in operation. He was convenor of the bangladesh photographic society (BPS). He devoted himself to promoting and popularising photography as an art medium. He wrote a number of books on photography. Among them Adhunik Photography, Photography Formula, Photography Digest, Rangin Photo Printing (Colour Photo Printing), Darkroom Solution are well-known.
He received the Cento Photo Contest Prize (Bronze), Ankara (1968); ACCU UNESCO Prize, Japan (1976); ACCU Rotary Prize, Japan (1977); Hon Diploma, USSR (1977); two Hon Mention Prizes, Canada (1977); Top Prize Photokina, Germany (1978); Fuji Prize, Pentax/Yathrib, UK (1986); first prize World and I, USA (1986 and 1987). He was honoured as ESFIAP at the FIAP (Federation International de L' Art Photographique) 19th Congress in Germany (1987); Hon FPAD (the highest honour in photography) at the first International Conference held in calcutta (1982) and was considered one of the eleven best photographers in the world for that year; honorary life membership of WIF (Worldview International Foundations) in 1982; Hon FBPS (the highest honour of the Bangladesh Photographic Society) in 1983. Awarded ASIIPC by the India International Photographic Council (1991); Photography Charcha (Photography Practice) honour at Calcutta Book Fair '97; FSIPC by the India International Photographic Council (1997) and Alokchitracharjo (Chancellor of Photography) by the Bangladesh Photographic Society (BPS) and the National Federation of Photographers (1998).
This renowned photographer died on 26 July 1998 in Dhaka. [Bayazid Akter]