---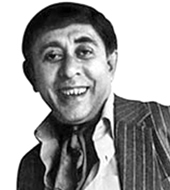 Lohani, Fazle (1928-1985) journalist, writer, and television presenter. Fazle Lohani was born in the village Kaulia of sirajganj district.
Together with some others, he published a weekly, the Purbabangla from Dhaka in 1947 and Agatya, a high quality monthly magazine of literature and culture in 1949.
He went to England in the 1950s and worked in BBC. On his return from England in late 1960s, he started working as a journalist and continued writing as a profession. He directed and  presented a popular TV programme Jadi Kichhu Mane Na Karen during 1977-1985. He produced a film Pension.
Fazle Lohani died at Dhaka on 30 October 1985. [Anupam Hayat]