---
Lytton, Lord (1876-1947) Governor of Bengal (1922-1927) and for some time officiating Viceroy of India. Victor Alexander George Robert, Second Earl of Lytton, was born at Simla, when his father, edward robert bulwaer lytton, the first Earl of Lytton, was the Governor General of India. The second Earl of Lytton studid in Eton and Trinity College, Cambridge.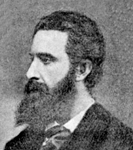 He was appointed the governor of Bengal at a very crucial time when the colonial government was determined to implement the India Act of 1919 and when the indian national congress was determined to get this unacceptable Act annulled. Throughout this period he faced resistance from the Swarajya Party, which always participated in the elections and got elected with majority seats but consistently refused to form a ministry. Their policy was to wreck the constitution of 1919 from within.
Due to their non-co-operation, Lord Lytton had to invite members belonging to splinter parties and groups willing to form a ministry, although it was ousted within six months by a motion of no confidence moved by the Swarajya majority. A number of Council parties were formed at his initiatives, but his 'divide and rule' policy could never weaken Swarajya solidarity.
Lord Lytton is particularly remembered for his unpleasant encounters with Sir asutosh mookerjee, the vice chancellor of Calcutta University. Lord Lytton tried to interfere in the working of Calcutta University, but Sir Ashutosh warned him never to do so if he wanted to retain him as the vice chancellor of the university. [Sirajul Islam]