---
Monajatuddin (1945-1995) journalist and writer. He was born at Keranipara of Rangpur town in 1945. His father was Alimuddin and mother Motijannesa. He passed matriculation from Rangpur Kolashranjon School and IA from Rangpur Carmichael College. Subsequently he obtained BA degree.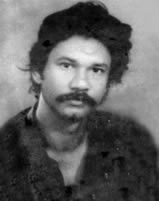 Monajatuddin started journalism from his student life but his career in journalism started with Bogra Bulletin in the 1960s. After the independence, he launched the publication of Dainik Rangpur, but it was closed due to lack of advertisement and sponsorship. From 1972 to 1976, he was the correspondent of Dainik Purbadesh and Azad for the northern region. In 1976, he earned fame by sending reports to Dainik Sangbad as its correspondent for the northern region.   
In the middle of 1995, he joined Dainik Janakantha as a journalist. He then established the noble task of presenting rural life to the city-dwellers through his reports as an important and responsible job. He represented the famine and sufferings of people of the country of post-independence Bangladesh.
Alongside his journalism he was involved in writing. Notables among his works in this arena: Shah Alam o Maziborer Kahini (1975), Path theke Pathe (1991), Kansonar Mukh o Sangbad Nepathye (1992), Pairaband Shekor Sangbad (1993) and others.
In recognition of his contributions to journalism, he was awarded Zahur Hosen Gold Medal (1984), Philips Award (1993) and Ekushey Padak (1997). He died in a river-ferry accident on 29 December, 1995. [Muhammad Maniruzzaman]