Patuakhali Science and Technology University
---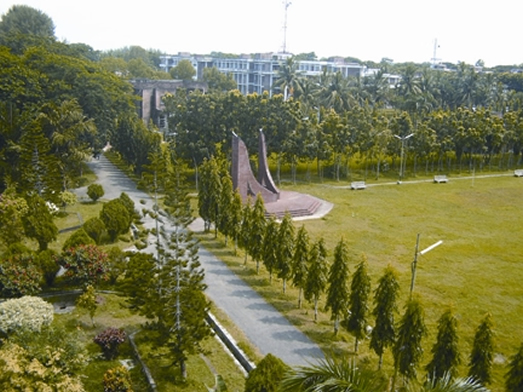 Patuakhali Science and Technology University during the Fifth Five-Year Plan of 1997-2002, the Government of Bangladesh took up a project to establish 12 Science and Technology Universities in the country, one in each such district where there was no university. The main objective of the project was to spread higher education and research on science and technology to all parts of the country.
It was decided to establish the universities in two phases- 6 in the first phase and the remaining 6 in the second. Patuakhali Science and Technology University came up as one in the first phase, along with five others - Haji Danesh at Dinajpur, Bangabandhu at Gopalganj, Moulana Bhasani at Tangail, and Rangpur and Rangamati. One Project Director was appointed for each of these universities in November 1999 to help implement the project activities.
Patuakhali Science and Technology University was established in the campus of the Patuakhali Krishi (Agricultural) College at Dumki, 15 km away from Patuakhali district town.
At present, the Patuakhali Science and Technology University has one faculty - the Faculty of Agriculture (emerging from the erstwhile Patuakhali Krishi College). It is planned that two more faculties will be opened Faculty of Applied Sciences and Faculty of Life Sciences. It has been proposed that the Faculty of Applied Sciences would start with one department (Department of Agro-Based Technology and Applied Nutrition), and the Faculty of Life Sciences would start with the other (Department of Fisheries and Aquaculture). [Harun KM Yusuf]