---
Saha, Chittaranjan (1927-2007) Publisher, educationist and social worker was born in the village of Latifpur in Begumganj Upazila of Noakhali district on 1 January 1927. His father's name is Koilas Chandra Saha, and mother's name Tirthabasi Saha. He passed matriculation examination from Noakhali's Ramendra High School in 1943, and intermediate examination from Kolkata's Bangabasi College in 1946. Later on, he obtained BA degree from Chaumohani College in 1948.
Though born into a family of cloths dealer, Chittaranjan Saha did not follow the family business and instead started publication business in 1951. He established a bookshop, which was once burnt down; but he did not lose his passion. He restarted his book business and took an initiative to publish books. He first began his publishing enterprise by opening a publishing house named Punthighar Prokashani and kept printing notebooks and test papers for Matriculation examination. As a result the demand for the books of Punthighar increased. As his business spread, he set up a printing house in Chaumohani, and thus his publishing enterprise was burgeoning. In 1956, he moved his business from Chaumohani to Dhaka. He set up his book business first in Patuatuli and then in Banglabazar. In 1967, he established Punthighar Private Limited in a new form and put up more capital in publishing textbooks.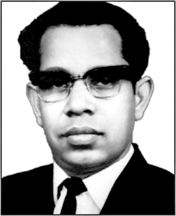 Chittaranjan Saha was an organizer of the independence war of Bangladesh. When the liberation war broke out in 1971, the Pakistani army burnt down the office, showroom and storeroom of the Punthighar at Forashganj in Dhaka. He took refuge first in Agartala and from Agartala he went to Kolkata. There he brought Bangladeshi writers and litterateurs together in order to make known what was happening in Bangladesh during the troubled period. Through his initiative, a book titled Roktakta Bangla (blood-stained Bangladesh), was published edited by Anisuzzaman. In this book writings of Zillur Rahman Siddiqui, Anisuzzaman, jahir raihan (1935-1971?), syed ali ahsan (1920-2002), Shawkat Osman, ahmed sofa (1943-2001), Abdul Gaffar Choudhury and others were included. Azizur Rahman Mallick wrote the preface of the book.  
Through the publication of this book, Chittaranjan Saha actually started his new publishing house, Muktodhara, which published about 32 books by the Bangladeshi authors staying in Kolkata at that time.
At the initiative of Chittaranjan Saha the consideration, arrangement and inception for the Amor Ekushey Boi Mela on the premise of the Bangla Academy in Dhaka took place. He took the leading role in conceiving and starting the Ekushey Boi Mela. In 1972, a seven-day long programme was organised at the Bangla Academy to commemorate the language movement of 1952. On that occasion, spreading a piece of sackcloth under the mango tree in front of the Academy, Chittaranjan Saha with his own publishing books started the 'Boi Mela' (Book Fair), so to say, without an announcement. Thus after the elapse of two years, again at the initiative of Chittaranjan Saha, a few other publishing house-such as Nauroj Kitabistan, 'Khan and Brothers' and 'Boighar' of Chittagong participated in the book fair in the same place. Though the book fair of the Bangla Academy was arranged in this way, the Bangla Academy authority had no effective role in it at the beginning. Noticing great interest of the public in this book fair, the Bangla Academy in collaboration with the Pustak Prokashok O Bikreta Samiti started jointly the official 'Ekushey Boi Mela' in 1978 with great pomp and splendor. Since then, this book fair has become a great festival in the national life of Bangladesh.
Chittaranjan Saha was a very hardworking man. Though he began his business with publishing notebooks, he gradually was inclined to publish creative works. Muktodhara was the materialisation of a dream he had had for a long time. In order to inspire the young writers, he introduced Muktodhara Puraskar (award) and Ekushey Sahitya Puraskar. He also published the periodicals Boiyer Khabor and Sahityapatra along with books.
For his contribution to the literary arena of Bangladesh, he was awarded Ekushey Padak (2005), Vidyasagar Puraskar (2005), a gold medal best publisher (1997) and Natyasabha Puraskar (1988). He died on 26 December 2007. [Mamunur Rashid]