---
Salam, Abdus1 (1910-1977) journalist, first editor of the Pakistan Observer, an English daily from Dhaka which was renamed as Bangladesh Observer after the liberation of Bangladesh. Abdus Salam was born in 1910 at village Dakshin Dharmapur in Chhagalnaiya thana of Feni district. He passed matriculation from Feni High School in 1926 and Intermediate of Arts from Chittagong College in 1928. He obtained BA Honours and MA in English Literature from Calcutta Presidency College in 1931 and 1932 respectively.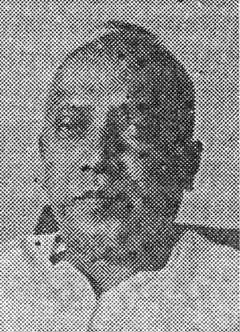 Abdus Salam started his career as a Lecturer in English in Feni College, but soon left the job to join government service in the income tax department. He then served in the office of civil supplies and later in the audit and accounts department. In 1949, he left government service and took a job in the editorial desk of the Pakistan Observer, and in the same year he became the editor of the paper.
The government of Pakistan banned the daily and arrested Abdus Salam in February 1952 on the allegation that the daily had published an editorial subversive of the state. Abdus Salam contested successfully in the 1954 elections as a candidate of united front from the Feni North constituency. The United Front government withdrew the ban on the Observer and Abdus Salam was restored to his position as editor.
Abdus Salam was elected President of the Pakistan Newspapers Council in 1963-64. As leader of the journalists he played an active role in the movement against the repressive Press and Publication Act of the Ayub government. He was appointed director general of the Press Institute of Bangladesh in 1976. He was awarded the Ekushey Padak in 1976 for his contribution in the field of journalism. Abdus Salam died on 13 February 1977. [Shamsuzzaman]