Alam, Mahbub-ul (1898-1981) fiction writer and journalist, was born on 1 May 1898 at his maternal uncle's residence in Fateybad village in chittagong district. His ancestral home was at Fatepur village of same district. His father, Nasihuddin, was a Maulvi and sociel reformer.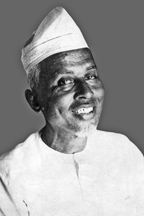 Mahbub-ul Alam passed the Entrance Examination in 1916 from Fateyabad M E School and then studied at Chittagong College. In 1917, during the First World War, he joined a Bengali platoon and was sent to Mesopotamia. In 1919, at the end of the war, he returned home and, in 1920, became Sub-Registrar. He was subsequently promoted to District Sub-Registrar, District Registrar, and Inspector of Registration.
Mahbub-ul Alam visited america in 1959 by the invitation of USA Government. After retiring in 1954, he started publishing the weekly Jamana (1954) from Chittagong. It was said that he was a pioneer of journalism because of his distinctive charectaristics of subject and style of editorial. His first book, Paltan Jibaner Smriti, published in 1940, was an autobiography describing his life as a soldier.      
He also wrote two other memoirs: Burmar Hangama (1940) and Momener Jabanbandi (1946). His short stories, which have literary merit, are included in Tajiya (1946), and Pancha Anna (1953). His one of novel is Mafizan (1946). Among his humorous writings are Gofsandesh (1953), Indonesia (1959), Turkey (1960), and Saudi Arabia (1960). He also wrote a history of Chittagong titled Chattagramer Itihas (3 vols, 1947-1950), and a history of freedom struggles in Bengal, Bangalir Muktiyuddher Itibritta (4 vols).
Mahbub-ul Alam received several awards, including Bangla Academy Award (1965), Pride of Performance (1967) and Ekushey Padak (1978). He died in Chittagong on 7 August 1981. [Bimal Guha]