Ali, Syed Muztaba (1904-1974) educationist, writer. He was born on 13 September 1904 at his father's workplace in Karimganj, sylhet. His ancestral residence was in the village of Uttarsur, habiganj. His father, Syed Sikandar Ali, was a Sub-Registrar. Muztaba Ali studied at various educational institutions because of his father's frequent transfers from one place to another. He was finally admitted to Santiniketan where he obtained his BA degree in 1926. He learned several languages at Visva-Bharati: Sanskrit, English, French, German, Persian, Arabic, Italian, Hindi, and Gujrati. He had learned Urdu at home. Apart from languages, he also studied Sangkhya and Vedanta at Visva-Bharati.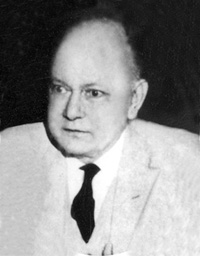 Since a diploma from Visva-Bharati was then not recognised by other universities, Muztaba Ali proceeded to sit for the Entrance Examination from Calcutta University as a private candidate in 1926. He studied Intermediate of Arts at Aligarh University before leaving for Germany on a scholarship to study Philosophy. In 1932 he was awarded a DPhil for his research on Comparative Religion. He also studied at Al-Azhar University from 1934 to 1935.
From 1927-1929, Muztaba Ali was a professor of French and English at Agricultural College, Kabul. In 1935, at the invitation of the Maharaja of Baroda, he joined Baroda College as a professor of Comparative Religions. He was also Principal at azizul haque college, Bogra and part-time lecturer in the Department of Islamic Studies, calcutta university. He was Secretary of the Indian Council for Cultural Relations and also worked for some time on All India Radio. He returned to teaching in 1961, joining the Islamic Studies Department of Visva-Bharati as Reader. He retired in 1965.
While Muztaba Ali was studying at Santiniketan, some of his writings were published in the Visva-Bharati, a handwritten magazine. He wrote columns in different journals such as the Ananda Bazar, Desh, Satyayug, Shanibarer Chithi, Basumati, Hindustan Standard, etc. under different pseudonyms such as 'Satyapir', 'Rai Pithora', 'Omar Khaiyam', 'Tekchand', 'Priyadarshi'. He was also a regular contributor to the mohammadi, Chaturanga, Matrbhumi, Kalantar, Al-Islah, etc.
He has thirty books to his credit, in a variety of genres: novels, short stories, essays and travelogues, etc. His travelogues, Dexhe-Bidexhe (1949) and Jale-Danay (1960) earned great fame for him. His novels include Abishvasya (1954), Xhabnam (1960) and Xhahar-Iyar (1969). Panchatantra (1952) and Mayurkanthi (1952) are humorous writings. His short stories have been compiled in Chacha Kahini (1952) and Tuni Mem (1964). Bonn University published his DPhil. dissertation The Origin of Khojahs and Their Religious Life Today (1936). He also wrote about the language issue in East Pakistan in Purba-Pakistaner Rastrabhasa.
As an intellectual, Muztaba Ali was highly esteemed in both west bengal and Bangladesh. His international exposure gave him a broadness of vision, which, together with his style of writing, brought him considerable renown. His short humorous writings have always been popular with readers. However, under the guise of humour, he expressed deeply felt truths. He died on 11 February 1974. [Nurur Rahman Khan]