Islam, Muzharul (1923-2012)  first professionally trained modern architect in Bangladesh. Muzharul Islam was born on 25 December 1923 at Shundarpur village of Krishnanagar in Murshidabad district. He began his schooling in Krishnanagar High School. His father, professor Omdatul Islam was transferred from Krishnanagar to Rajshahi Govt College in 1932. Muzharul Islam thus moved to Rajshahi Government High School, and got himself admitted into class five and studied there upto Matriculation (1938). He passed Intermediate in Science from the Rajshahi Government College in 1942, and studied Civil Engineering at Shibpur Bengal Engineering College and graduated in 1946. Muzharul Islam received his Bachelor degree in Architecture from the University of Oregon, USA in 1952. At Oregon he observed that seeing is cognitive rather than a rational phenomenon. It involves identifying, understanding properties and usages and digging into the inner meaning of things. He gradually transformed from a practical engineer to an imaginative architect in Oregon. He also completed Post Graduate in Tropical Architecture, from the Architectural Association (AA) School of Architecture in London, UK in 1957.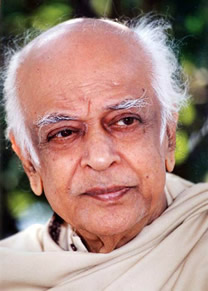 Muzharul Islam started his career as an Assistant Engineer under the Ministry of Communication, Building and Irrigation (CB & I) of the Government of East Pakistan in 1947. He designed the complex of the College of Arts and Crafts at Dhaka University. In the design the openness of the buildings, walkways, garden spaces and the sensorial ambiance of the whole created a campus ideal for contemplation of arts. The College immediately on completion achieved an iconic status in Dhaka as a fine work of modernism inflected by time and place.    
The Art College (now Faculty of Fine Arts) Building in Dhaka University designed by Muzharul Islam and constructed between the years of 1953 and 1955, is considered as the first modern building in Bangladesh. Muzharul Islam designed the Public Library (now the Central Library of Dhaka University) building. In this scheme two similar rectangular building blocks raised on pilot is with a ramp leading to the first floor are connected by a third block with vaulted roof. These two light-weight floating buildings with open ground floor are adorned with murals by artist Aminul Islam and sculptures by Novera Ahmed and this way Islam celebrated architecture as the mother of all arts.
Muzharul Islam went on a British Council Scholarship in 1957 for higher training. Later on, he went to USA on a Rockfeller Fellowship and completed his Master of Architecture from Yale University in 1961. Muzharul Islam received training from architect Paul Rudolf. He left government service in 1962 and started his own private practices as a professional architect.
Muzharul Islam was instrumental in inviting Louis Kahn to design the National Assembly Complex at Sher-e-Bangla Nagar. He also brought his mentor Paul Rudolf to design Bangladesh Agricultural University Complex at Mymensing. He also collaborated with Stanley Tigerman in the design of Polytechnic Institutes.
In 1964, Muzharul Islam established Vastukalabid, an architectural consulting firm in partnership with the civil engineer S M Shahidullah and practiced the profession of architecture with great spirit, passion and artistic freedom until the beginning of the liberation war in 1971. Vastukalabid soon became the largest and the busiest consulting firm in the then East Pakistan. It created a number of world-class architecture between the years of 1964 and 1971 for which Muzharul Islam received international awards and recognitions. Some of the projects of Vastukalabid include Islam's own house, National Institute of Public Administration (NIPA) Building, Bangladesh Agriculture Development Corporation (BADC) Head Quarters Building, Eastern Federal Union (EFU) Building, Five Polytechnic Institutes and two university's campuses at Chittagong and Jahangirnagar.
The plan of Muzharul Islam's own house at Dhanmondi, Dhaka, built in1964-69, was conceived as a free floating reinforced concrete roof slab (parasol) on four columns, under which complex layers of spaces are articulated with exposed brick walls where the walls are completely separated from the roof. Different sizes of rooms with varied heights in this house allow natural ventilation and light creating comfortable interior. This upright building with sculptural forms created a new progressive and aesthetic symbol for modernist living and established Muzharul Islam as one of the great architects of South Asia.
NIPA Building in the campus of Dhaka University is built with regularly spaced rectangular pillars conveying a strong sense of visual order. This top-heavy structure with the regular patterns of the concrete fins, shades and shadows presents itself with a sense of tender monumentality and repose. The Eastern Federal Union Building (now Jibon Bima Bhaban) in Motijheel is also realsied with similar design principles that of NIPA but because of the curvature of the structure, this building exhibits greater dynamism. The 14-storey Head Quarters building of BADC at Motijheel with a deep recess at the ground floor to facilitate movement of pedestrians in the shade along with its intricate pattern of the repetitive concrete fins as shade giving device provides the citizens a strong modernist urban visual fabric.
In the design of five Polytechnic Institutes (Rangpur, Bogra, Pabna, Sylhet and Barisal), Muzharul Islam collaborated with his friend and classmate, Stanley Tigerman of Chicago, where they created a system design appropriate for prototype institutional construction. In order to harmonize built-form with the hilly nature of the site at the Chittagong University, Islam devised a system of staggering open to sky roof terraces in each floor echoing the slope of the hills. The robust exposed brick walls with similar rectangular openings and staggered form provide the buildings a sense of order and primordial power. While in the design of Art College and Chittagong University, Muzharul Islam was seeking for strong harmony of built-form and nature, in the design of Jahangirnagar University he opted for contrast. Its master plan was determined by a geometric pattern of tilted squares, triangles and diagonals interrupted by the irregular form of water bodies, vegetation and the undulation of the site. Here he wanted to realise his utopia of an alternate city.
During the period of 1980-84, Islam was engaged with two government projects, Jaipurhat Limestone and Cement Project, and National Library at Sher-e-Bangla Nagar, Dhaka. In these projects Islam's architecture is thoughtful, elemental, primitive but devoid of gesture. His buildings are urbane, heavy and violent. Their violence is latent and potential. Their body is platonic, abstractly geometric in the essential shapes of square, triangle and rhombus, translated into matter, as if silent protector of the purity. His buildings are serious business aspiring to the ideal.
He rejected Mughal, colonial and other traditional models in architecture in order to develop the nature and form of an appropriate modern architecture against the prevailing socio-economic, cultural and physical context of Bangladesh. Although Muzharul Islam adopted the western ideals and thoughts in his works, due to his extraordinary sensitivity, creative power and his deep understanding of society, culture, economy and particularly the sub-tropical, geo-climatic conditions of Bangladesh, he was able to build an authentic foundation of modern architecture on which the future generations of architects of Bangladesh were to build.
Muzharul Islam did not only consider architecture as a utilitarian art. He looked at architecture as a vehicle to achieve better life. He rejected all feudal content in architecture and avoided traditional ornamentation and decoration as these were, as he perceived, useless and expensive and instead created an open and straight forward architecture revealing expressive value of locally available materials without prejudice and in doing so he took a position in favour of the common man. Although he used simple means, due to his genius and creative power he was able to create a thoughtful architecture expressing a sense of victory of the educated middle class. His architecture was, as if, a declaration of the middle class which is achievable by the poor and where the rich would come down to embrace it for its beauty and reason.
Muzharul Islam was always concerned with the complex relationship of architecture and politics. His continued commitment and affiliation with the left rationalist and materialist philosophy led to his serious antipathy to the manipulation of architecture and culture within a politicised religious situation. His whole personality was expressed in the balancing of the two. His involvement in the promotion of cultural activities and resistance to all forces against Bengali nationalism is well known. He participated actively in the war of liberation in 1971. During the liberation war Muzharul Islam left Bangladesh with his family to work for the exile Government of Bangladesh in Kolkata. He earned the Independence Day Award in 1999.
Muzharul Islam received a number of awards in recognition of his outstanding contributions in architecture including Citation by the Indian Institute of Architecture (IIA), West Bengal chapter in 1989 along with Hasan Fathy of Egypt and Lourie Baker of England, Gold Medal by the Institute of Architects Bangladesh (IAB) in 1993 and Grand Master's Award by IIA in collaboration with J K Cement in 1997. He was a member of the Master Jury for the first Aga Khan Award at Genera in 1980.
He was President of Institute of Architects, Pakistan (1968-69) and President, Institute of Architects Bangladesh (1972-75) and (1976-80). He was granted Honorary Fellowship by the American Institute of Architects in 1999 along with Rem Koolhaas of Holland and Ken Yeang of Malaysia. A documentary film was made on Architect Muzharul Islam's life and works titled The Architect in 2005. He published a few articles in the both journals of home and abroad.
Muzharul Islam died on 15 July 2012.  [Shamsul Wares]