Khan, Lt General Sahibzada Yaqub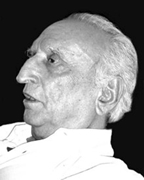 Khan, Lt General Sahibzada Yaqub (1920-?) Governor of East Pakistan, diplomat. He was born on 23 December 1920 at Rampur in the United Province (now Uttar Pradesh) in India.
He studied at the Prince of Wales Royal Indian Military College, Dehradun. Yaqub Khan joined the British Indian Army during the World War II. After the partition of India Yaqub Khan opted for Pakistan. He rose rapidly in the ranks of the Army and promoted to the rank of Lt. General. He was appointed General Officer Commanding (GOC) in the then East Pakistan and was made Martial Law Administrator of East Pakistan (Zone B) on 23 August 1969. He was appointed Governor of East Pakistan on 1 March 1971. However he left Dhaka on 10 March 1971.
General Yakub Khan, observing the emergent political situation, is said to have advised President Yahya Khan to make an attempt to solve the deteriorating problem politically rather than militarily. After his retirement from the army Yaqub Khan had been the Ambassador of Pakistan in France, USA and Soviet Union (1972-1982). Between 1982 and 1991, he had been the adviser to the President of Pakistan and then the foreign minister of the subsequent governments. Yaqub Khan was the special representative of the UN secretary general on affairs of West Sahara (1992-1997). He was the chairman of Board of Trustees of Aga Khan University. Yaqub Khan retired in 2001. [Abu Jafar]