Lawrence, Lord John Laird
Lawrence, Lord John Laird (1811-1879) Governor General and Viceroy of India (1864-1869). One of the six sons of Lt Col Alexander Lawrence and educated at Bristol and Foyle College, Londonderry, John Laird Lawrence joined the Bengal Civil Service in 1830. Several of his brothers were in British Indian services and one of them, Sir Henry Lawrence, became president of the Board of Commissioners constituted for the settlement of the Punjab after its annexation in 1849.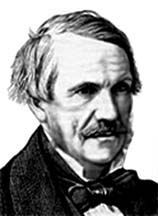 The three-member Board included John Lawrence as well. Later the two brothers quarreled on the issue of the best mode of the Punjab settlement and the dalhousie administration asked the elder brother, Henry Lawrence, to resign. John Lawrence then assumed responsibility for the Punjab settlement, which he achieved with great credit. He retired from the Indian Civil Service in 1859. After the death of lord elgin in 1863, Sir John Lawrence was appointed Governor General of India, a position he held from 12 January 1864 to 12 January 1869.
Unlike the previous regimes Lord Lawrence's administration is characterised by non-interference in Afghan politics. He dealt with the Bhutan war and the Orissa Famine masterfully. Instead of undertaking foreign adventures like his predecessors Lawrence paid particular attention to health and sanitation, irrigation, and development of railways and local self-government. In fact, one of his earliest measures was the enactment of the Municipal Act, 1864, which inaugurated the system of representative local government in Bengal. After his retirement, Lawrence was made Baron Lawrence of the Punjab. He became Chairman of the London School Board (1870-73), and Chairman of the Committee formed to oppose the policy of the Afghan war of 1878-79.
Lord John Laird Lawrence died in 1879 and was buried in Westminster Abbey. [Sirajul Islam]