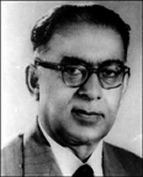 Noon, Malik Firoz Khan (1893-1970) lawyer, writer, politician. Born on 7 May 1893, Firoz Khan was educated in the Lahore Aitchison College and went to London in 1912 for higher studies. He studied in the Wadham College, Oxford, got M.A degree in 1916 and completed Bar-at-Law at the Inner Temple. He started his career as a lawyer at Sargodha (Pakistan) and later joined the Lahore High Court (1917).
Firoz Khan was elected a member of the Punjab Legislative Council in 1921 from the Shahpur constituency. He became a minister of the Punjab government in 1927 in charge of Local Self-Government and then Education and Health which office he held till 1936. Later on, he served as Indian High Commissioner to London (1936-1941). He was the Labour member (1941-1942) and then Defense member (1942-1945) of the Viceroy';s Executive Council. Noon joined the Muslim League and was a member of the first and second constitution committees of Pakistan in 1947 and 1955 respectively.
Firoz Khan Noon was appointed the Governor of East Bengal in 1950 and took oath of office on 5 April. He left Dhaka on 26 March 1953 to become the Chief Minister of the Province of Punjab. During his governorship, the incident of firing at the Language Movement demonstrators occurred on 21 February 1952 in which a number of students were killed.
Noon became the Foreign Minister in 1956 and Prime Minister in 1957. With the proclamation of martial law on 7 October 1958 he was removed from his post.
Firoz Khan Noon wrote a number of books. Notable among them are Canada and India (1939), Wisdom from Fools (1940), Illustrated India (1940), Scented Dust (1941) and From Memory (1966). He was awarded the titles of K.C.I.E (1937), K.C.S.I (1941) and Knight by the British government. Noon was awarded honorary degree of Doctor of Laws by Toronto University (Canada), titles of Knight Bachelor, Associate Knight in the Order of St. John of Jerusalem, Knight Commander of the Indian Empire, and Knight Commander of the Star of India. His wife Viqarunnessa Noon, a great community worker, was instrumental in establishing the Viqarunnessa Noon Preparatory School in 1952 in Dhaka (present Viqarunnessa Noon School and College). Firoz Khan Noon died on 9 December 1970 at Sargodha. While in Dhaka, Noon and his wife Viqarunnessa Noon took active interest in social welfare. [Abu Jafar]