Sir Salimullah Medical College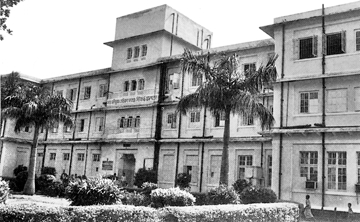 Sir Salimullah Medical College established in 1875 as Dhaka Medical School in the old part of Dhaka city. mitford hospital was a part of the school. Sixteen local kings and philanthropists helped in erecting the medical school building in 1889. The school was made a medical college in 1962.
To acknowledge the contributions of the Nawabs, the college was named after Nawab Sir Salimullah (1871-1915). Until 1957 License of Medical Faculty (LMF) degree was offered from this college. During 1963-1972 condensed courses for MBBS degree was offered.
In 1972 it was upgraded as a full-fledged medical college and the first batch students for MBBS degree enrolled in 1973. The civil surgeon of Dhaka was in charge of both the college and the hospital until 1974, when a principal and a superintendent were appointed for the above institutions. The superintendent was later (1984) made the director of the hospital. The college offers about 25 courses at the postgraduate level.
The college is situated on a 2.8 acres land. It has about 1,000 students and 145 teachers. About 150 students enroll every year. There are two dormitories for students in the campus. [Sydul Hoque]