Akijuddin, Sheikh (1929-2006) industrialist, entrepreneur and social worker, was born in the village Madhyadanga under Fultala upazila of Khulna in 1929. His mother's name is Matina Begum. His father Sheikh Mofijuddin was an ordinary local trader and led a very humble life. Sheikh Akijuddin was the only child of his parents as his father was also the only son of his grandparents. Akij was admitted into a school, but used to remain away from the school, as he was required to give time in his father's business. The economic distress of the family led Akij to earn for the family. During the Great Famine of 1942-43, Akij left home and reached calcutta in search of a job or business. Having no relative in Calcutta, Akij made the Shialdah Railway Station his shelter. He used to search some kind of work all through the day and at night would return to the platform of the station to sleep using bricks as pillow under his head. One day he got a cleaning job at Zakariya Hotel and that became the point of his rise in fortune. One day, when he was passing through Ramlochan Street, he observed that some mobile retailers purchased fruits from the street sellers on auction and sell those to different parts of the city. This process attracted him and started this humble business and started living on his own.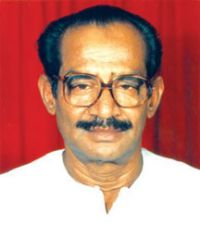 As trading groceries was very popular and profitable in Calcutta, Akij opened a shop named Nilamwala Chhay Ana where every item kept for sale was six ana only. Shopkeepers sold their goods through reciting Hindi rhymes but as he did not know Hindi properly, he hired an assistant for reciting Hindi rhymes. One day, police arrested him, the court sentenced him 3 days jail and penalised Rs five. On being free from jail, he sold all of his so-called business goods.  Meantime Akij was introduced to a Peshawari businessman and with him he went to Peshawar where he stayed about two years. He returned to Calcutta with a modest capital to start any small business.    
From this business he made a small fortune of about ten thousand Rupee and returned home to meet his parents, but they did not survive long to see their great son to become great in the society. Akijuddin married Sakhina Khatun at the age of 19, a good time to get married in those days.
Akij met Bidhu Bhushan, friend of his father, who was then famous for his patent Bidhu Bidi. With his help, Akij started his bidi (cigarette) production in the year 1952. Alongside, he also established a grocery shop near Bezerdanga rail station. He made profit from both. He branded his bidi as Aakij Bidi. From 1954, he printed label for his bidi. His brand got popularity rapidly. The bidi business flourished unabated. By 1960-62, the manpower of his bidi factory rose to 250 workers. Akijuddin expanded his enterprise to more areas, such as rice, jute, paddy etc. By 1972, Akij made a substantial capital for greater investment. He' formed an industrial group called Akij Group, as of now. Akij Group made profits and expanded its activities still further and turned one of the leading entrepreneurial leaders in the country. Under the umbrella of the Akij Group, the following industrial units are there by 1998: Akij Bidi Factory Limited (1950), SAF Industries Limited (1960), Dhaka Tobacco Industries Limited (1966), Akij Printing and Packaging Limited (1974), Akij Transport Agencies Limited (1980), Navaron Printing and Packaging Limited (1980), Jess Pharmaceutical Limited (1986), Akij Match Factory Limited (1992), Akij Jute Mills Limited (1994), Akij Cement Company Limited (1995), Akij Textiles Mills Limited (1995), Akij' Particle Board Limited (1996), Akij Housing Limited (1997), Savar Industries Limited (1998), Akij Foods and Beverage Limited (2000), Akij Online Limited (2000), Nebula Ink Limited (2000), Akij Corporation Limited (2001), Akij Computer Limited (2001), Akij Institute of Technology Limited (2001), Afil Agro Limited (2004), and Afil Paper Mills Limited (2005). About thirty two thousand people work in the Akij business empire.
Akij Group is actively involved in various socio-cultural activities. The Group has been operating a sizeable orphanage free of charge in district town. The Group has also acquired a modern mother and children hospital previously owned by Save the Children (UK). The hospital is being operated as a not-for-profit concern by ad-din welfare Centre and Ad-Din Foundation, which Akijuddin founded with the inspiration and collaboration of another social activist Professor mohammad sharif husain. The great entrepreneur and philanthropist died on 10 October 2006 at the age of 77. [Muhammad Abdul Mazid]