Das Gupta, Ranesh (1912-1997) writer, journalist, and politician was born on 15 January in 1912, in Dibrugarh town, Assam, India. His father was Apurboratna Dasgupta and mother Indroprova Devi. His ancestral land is at Gaurdia village of lohajang upazila under Munshiganj district.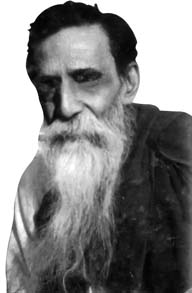 He got his early education from Patshala of Ramananda Pundit, Purulia. In 1929 he passed matriculation from Bakura Zila School. While A student of science faculty, Das Gupta was expelled from Bakura College because of his involvement in the anti-British activities. He then got admitted in Kolkata City College. He passed ISC examination from there. Later he moved to Barisal Brojomohan College. There he got involved in left politics, and gave up his study to work for the imagined revolution.
Ranesh Das Gupta started his career as a journalist. He was appointed as associate editor of weekly Sonar Bangla. While studying in City College, Kolkata, he joined in 'Jugobani Shahito Chokro' of Anushilon party. inspired by Sotish' Pakrasi, a famous Indian revolutionary leader, he' constituted pragati lekhak sangha in 1938 with the help of somen chanda, Achuyato Goswami and other progressive leaders. Though he was not the editor, he wrote almost all the editorials of Pratirodh a fortnightly, mouthpiece of the association, after the assassination of Somen Chanda. As a learned man he earned great honour by the members of association.
In 1958 Ranesh Das Gupta was elected a Commissioner of Dhaka City Corporation. He was confined in Jail for his political views for nine years. He worked in different journals including the Daily Sambad and gained great reputation as a journalist and political activist.
Ranesh Das Gupta also made significant contributions to literary area. The books he wrote included: Upanyaser Shilparup, Shilpir Swadhinatar Proxne, Latin Americar Mukti Sangram, Sedin Sakale Dhakai, Rahmaner Ma and Anyanna, Muktidhara,' Samyabadi Utthan, Sajjad Jahir, Kakhano Champa Kakhono Atosi. Besides, he edited quite a number of books.
He died on 4 November 1997 in Kolkata. He was cremated in the Postogola Crematory. In 1998, he was honoured posthumously with Ekushey Award. [Muhammad Kabirul Hasan]