Hashim, Abul (1905-1974) Muslim nationalist politician and intellectual. Born in the village Kashiara in Burdwan district, West Bengal, Abul Hashim obtained his graduation degree from the Burdwan Raj College in 1928. His father Abul Kasem (1872-1936) was a noted public figure of contemporary Bengal, particularly of Burdwan district. Hashim obtained law degree in 1931 and began legal practice in Burdwan district court in the same year. Sustaining the family tradition Hashim joined public life in 1936 with his election to the Bengal Legislative Council from Burdwan.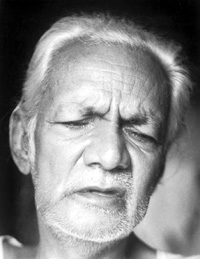 As the President of Burdwan Muslim League Hashim participated in the All India muslim league annual conference held in Allahabad (1938) and also attended the Lahore conference of All India Muslim League in 1940. He was elected General Secretary of Bengal Muslim League in 1944. In strengthening the Muslim League in Bengal organisationally, he had played crucial role. In fact, the great success of the Muslim League in the elections of 1946 is largely to be attributed to his dynamic leadership.
Hashim was one of the architects of the failed scheme of the united bengal movement in early 1947. After the Partition (1947), Abul Hashim was elected the parliamentary leader of the opposition in the West Bengal Provincial Assembly. In 1950, Hashim migrated to East Bengal and settled in Dhaka.
In the language movement Hashim had participated very actively. Being unable to share the political views with the current political parties, he set up a new party ' Khilafat-i-Robbani Party with Islamic political ideas to materialise. Till 1956 he was the president of the party. Unfortunately, from the late 1940s Hashim was losing his eyesight and by the 1950s, he lost it totally. But in spite of this physical limitation he pursued his intellectual and public activities vigorously. In 1960, Abul Hashim was appointed the first Director of the 'Islamic Academy'. He wrote several books in English and Bangla. Among his works, The Creed of Islam, In Retrospection, Let us go to War and' As I see it are most prominent. [Golam Kibria Bhuiyan]