Huda, Mirza Nurul (1919-1991) 'educationist, agricultural economist and a political personage. Born on 1 August 1919 in a lower middle class peasant family of Jangalia under delduar upazila of Tangail, Mirza Nurul Huda (MN Huda) was all along a brilliant student. He stood first class first in both BA (Honours) and MA examinations in Economics of the Dhaka University in 1940 and 1941 respectively and was awarded the Kalinarayan Scholarship (KNS) for his outstanding results in the Honours examination. He did his PhD in Agricultural Economics from the Cornell University, New York, in 1949.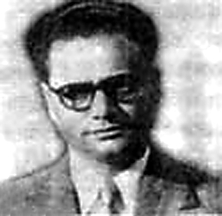 Mirza Nurul Huda joined the Department of Economics of Dhaka University in 1949. He rendered his services as a member of the Taxation Enquiry Committee, Credit Enquiry Commission, and Drafting Committee of the first and second five-year plans of Pakistan. Huda was also a member of the Planning Commission of Pakistan (1962-1965). He protested against the economic exploitation of East Pakistan by the Pakistan rulers. He was in charge of the Ministry of Planning and Finance (1965 to 1969) of East Pakistan.
MN Huda was appointed Governor of East Pakistan on 23 March 1969 when abdul monem khan was removed under the pressure of the mass upsurge, 1969.
But he was governor just for a day and had to resign when yahya khan promulgated Martial Law in Pakistan. Dr Huda then went back to his teaching profession and in 1969 was appointed chairman of the Department of Economics of Dhaka University.
MN Huda was appointed a member of the Council of Advisers of government of Bangladesh on 26 November 1975 and held the charge of the Ministries of Agriculture, Commerce, Finance, Industries and Planning. President ziaur rahman appointed him Finance Minister in 1979. He was made the Vice-President of the People's Republic of Bangladesh on 24 November 1981, a post which he held until 23 March 1982.
MN Huda died on 22 December 1991 in Dhaka. [Muhammad Abdus Salam]