Mannan, Gazi Alimuddin (1930-1990) well-known dancer and choreographer, was born in Comilla. He got training in Bombay under Shantibardhan, who was also from Comilla. In Bombay Mannan adopted the name 'Manish Kumar'. As a student of Shantibardhan and a member of his Little Ballet Group, he toured many countries of the world. Although adept in classical and Manipuri dance, he devoted himself to folk dance. He returned to Dhaka in the fifties and started performing under his own name. He also became famous as a choreographer.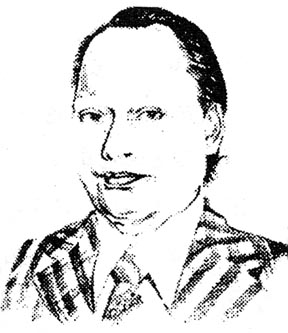 GA Mannan introduced a new trend in dance drama by combining classical dance with folk dance. He joined bulbul lalitakala academy in Dhaka and created quite a few dances: peacock dance, spring dance, fishermen's dance, harvest dance, Santal dance and tea-garden dance. With the support of Bulbul Academy, he choreographed a dance drama based on jasimuddin's Nakshi Kanthar Math. Later, he also created a ballet on Ksudhita Pasan by Rabindranath Tagore.
At the height of his popularity, Mannan left Bulbul Lalitakala Academy and established a new forum called Nikkon Lalitkala Academy. Here he created dance dramas on the well-known folk tale of Mahuya as well as on contemporary themes such as Kashmir and Grow More Food.
Later, he worked as dance director of the Performing Arts Academy set up by Pakistan International Airlines (PIA). After the liberation of Bangladesh, he worked as the dance director of the Bangladesh Performing Arts Academy and of the bangladesh shilpakala academy. He died on 1 March 1990. [Amanul Huq]