Verelst, Harry (1734 -1785) governor of the fort william in Bengal from 1767 to 1769. At a time when plundering was the trend among the east india company civilians Harry Verelst proved to be an exception. He maintained his integrity during the entire period of his service in Bengal. His sympathy for the subjugated people of Bengal is also well known. He joined as a factor at Laksmipur (now a district town) in 1757. He was taken a prisoner by the nawab's army on the eve of the battle of palashi and released after the battle. He became a member of the Fort William Council in 1758. As a council member he strongly opposed the ouster of Nawab mir jafar. In fact, Verelst was one of those opposing the idea of establishing a kingdom in Bengal by the company.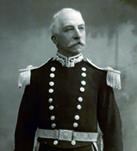 Harry Verelst was made the chief of Chittagong in 1760 when it was ceded to the company by Nawab mir qasim and ruled it up to 1765. His success in enhancing revenue collections in Chittagong persuaded the council to give him similar responsibilities for improving the affairs in other two ceded districts - Burdwan and Midnapur. On the departure Robert clive the court of directors had appointed Verelst the Governor of the Fort William in Bengal on 17 May 1767. He held the post until the end of 1769. In spite of his integrity and determination for good governance, Verelst had failed to arrest deteriorating conditions of the country.
Verelst was required to collect necessary revenue for financing the company's wars against Haider Ali and others in the south. Drainage of species and discontinuation of importing silver from Europe after Palashi led to a serious monetary crisis during his administration. Trade and commerce were declining due to shortage of silver and plundering of the company's officials. Confessing his inability to face the crisis, for which he did not consider himself responsible personally, Harry Verelst resigned from the post of Governor in December 1769. He remained, however, quiet about the impending famine in the country.
Verelst had made many enemies by sacking them from service and barring them from illegal trading during his tenure. Immediately after his returning to England in 1770, they lodged compensation cases against him. Finally he was acquitted from all charges of illegalities. But the series of litigations ruined him financially. Disgusted and sickened by the conduct of his Bengal colleagues, Harry Verelst, decided to leave England and retire to France. He died at Boulogne on 24 October 1785.
In reply to William Bolts' scathing attack on the depraved administration in his work entitled Considerations on Indian Affairs; Particularly Respecting the Present State of Bengal and its Dependencies, (London 1772), Harry Verelst published his View of the Rise, Progress, and Present State of the English Government in Bengal, (London 1772). Scholars commonly resort to this unique book for information and interpretation of events of the time. As contemporary sources, the historical documents and statistics appended to the book are of immense value to researchers. [Sirajul Islam]