Bharateswari Homes a residential educational institution for female students. It was established in 1945 at mirzapur Sadar, 65 km northwest of dhaka and 30 km southeast of tangail district headquarters. Philanthropist ranadaprasad saha established the institution for women's education and named it after his grandmother Bharateswari Devi. Some of the important goals of the institution are to develop girls as ideal citizens, promote a sense of responsibility and morality in them, and secure a firm place for them in the community through development of their housekeeping skills. The institution is committed to the creation of a healthy social environment based on respect for the individual and a culture of sacrificing interest of individuals for the community';s benefit.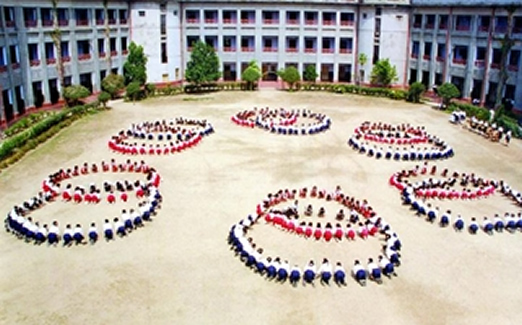 Ranada Prasad realised the importance of education as a base for development and he considered that no society could prosper if the women members of it were left behind and deprived of education.
He believed that men and women should have equal rights to be in a position to live self-reliantly. The institution gives equal emphasis on educational, moral and physical improvement. Before taking meals, students seek the blessings of God and say, "we are indebted to you and we pray, there should not be anybody to starve&quot.
Bharateswari Homes is the first residential girls' school in the region. It introduced higher secondary education (HSE) in 1962. However, the HSE section was closed in 1973. It was reintroduced in 1983. In 2001, the homes had about 1000 students and 50 teachers.
Apart from regular studies, the students of the school take very active part in cultural activities particularly in physical training. The institution is nationally known for the unique physical training it provides to its students. Every year Bharateswari Homes party is invited by government to perform at National Days celebrations and important national festivals in Dhaka.
The school provides education and training in computer literacy and also runs an English Language Club, a Science Club, a Debating Club and a unit of the biswho shhitto kendro. In 1997, Bharateswari Homes had formed Girls-in-Scout, which is the largest children's organisation of the country. [Hena Sultana]