Ispahani, Mirza Abol Hasan
Ispahani, Mirza Abol Hasan (1902-1981) politician, legislator, diplomat. Mirza Abol Hasan Ispahani was popularly known as MAH Ispahani and was a leading member of All India muslim league Working Committee till 1947. In 1937, in collaboration with MAH Ispahani, Khwaja Nooruddin, cousin and brother-in-law of khwaja nazim uddin set up a socio-political body under the name of New Muslim Majlis. Most of its members belonged to the Urdu-speaking mercantile community of Calcutta being mainly concerned with Calcutta Corporation politics. In 1937, ma jinnah asked MAH Ispahani and Abdur Rahman Siddiqui as organizers and entrusted them with the responsibility of launching a new political party in Bengal, muslim league, which they did. They established Bengal Provincial Muslim League in 1937. Mirza Abol Hasan Ispahani became its Joint Secretary and remained so upto 1947. He was elected Deputy Mayor of Calcutta Corporation in 1941-42. He became Member of the bengal legislative assembly n 1937 and re-elected in 1946.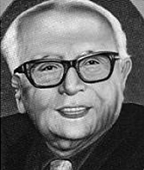 MAH Ispahani was also a Member of the Committee to draw up a Five Year Plan for the educational, economic, social and political advancement of Muslims at the 28 session of the All India Muslim League held in Madras, in April 1941. In the Bengal Provincial Muslim League, Ispahani belonged to 'elite group' led by Khwaja Nazim Uddin. With the active support of MAH Ispahani, Khwaja Nazim Uddin became the president of the party defeating the rival candidate h s. suhrawardy. MAH Ispahani showed utmost loyalty to Mohammad Ali Jinnah.
MAH Ispahani was President of Muslim Chamber of Commerce, Calcutta from 1945 to 1947 and led an Indian Trade Delegation to Middle East in 1947. He became a member of the Indian Constituent Assembly in 1946. In September 1947, MAH Ispahani was appointed an Ambassador of Pakistan to USA and worked there until February 1952. He was Federal Minister for Industries and Commerce from 1954 to 1955. He authored a number of books which include: The Case of Muslim India (1946), 27 Days in China (1960), Leningrad to Samarkand (1962) and Qaid-e-Azam Jinnah, as I Knew Him (1967). He died in 1981. [Ashfaque Hossain]
See also ispahani family.