Kasimpuri, Mohammad Sirajuddin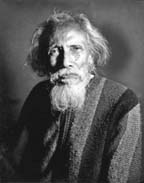 Kasimpuri, Mohammad Sirajuddin (1901-1979) educationist, folklore collector and researcher, was born at Kasimpur village near Kendua in netrokona on 22 October 1901. He studied at Narendranagar Middle English School and Jagannath Chakraborty Institution at Ashuzia.
He passed the Guru Training examination from Netrakona Guru Training School and Teachership Certificate examination from Dhaka Normal School. Mohammad Sirajuddin was appointed head pandit of Boli Junior Madrasa in 1929. Subsequently he taught at Mohanganj High School, Jamalpur Guru Training School, Dhaka Primary Training Institute and Mymensingh Primary Training Institute. He retired in 1965. Mohammad Sirajuddin collected and studied folk literature.
His scholarly works on folk literature include Lokasahitye Chhada (1962), Lokasahitye Dhandha O Prabad (1968) and Bangladesher Lokasabgit Parichiti (1973). In recognition of his contributions to education and research, the Pakistan Government conferred on him the Tamgha-i-Khidmat. He was honoured with the Bangla Academy Prize (1976). He died at his own village on 18 December 1979. [Wakil Ahmed]