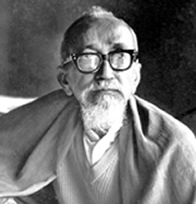 Razzaq, Abdur1 (1914-1999) educator, intellectual, was born in 1914 in the Paragram village of Nawabganj upazila of Dhaka district. Son of Abdul Ali, a police officer, Abdur Razzaq got his early education in various places including Rangpur and Hughli. He passed Matriculation from the Government Muslim High School, Dhaka, and Intermediate of Arts from dhaka college and enrolled himself in the Department of Political Economy at dhaka university in 1931. He passed MA in the First Class in 1936 and in the same year joined as a lecturer in the Department of Political Economy. When the department was bifurcated he opted for the Department of Political Science wherefrom he retired as a Senior Lecturer in 1975. He also taught in the departments of Economics and International Relations.
After the World War II Abdur Razzaq went over to the UK where he studied at London School of Economics under Professor Harold Laski, but he chose to return home without obtaining any formal degree. The reasons are not far to seek. According to his professional contemporaries, colleagues and friends, Razzaq was always more studious and ruminative than expressive. Though vastly learned and ever ready to vent his ideas to any inquisitive scholar, he was remorselessly reticent in writing. Besides a handful of essays and lectures, he has no other published work.
Pensive mood, when alone, was his normal demeanor, but while talking to his intellectual pupils, he was invariably in witty and hilarious spirit. His contributions to researches and writings of others have been glowingly acknowledged in numerous studies ranging from archaeology and history to state and politics.
Abdur Razzaq's admirers called him reverently a teacher of teachers. His disciples included not only intellectuals, but also public leaders, including bangabandhu sheikh mujibur rahman. The 'pernicious' influence of his political ideas on the dissenting politicians of the 1960s once led the Ayub regime to dismiss him from his teaching position at Dhaka University on the allegation that he was not mindful of his duties as a teacher, but which the government failed to establish in the court. His 'treasonable' acts during the war of liberation earned him in absentia a fourteen-year rigorous imprisonment.
In recognition of his unique status among academicians and scholars, the Government of Bangladesh honoured him with the distinction of National Professor in 1975. Earlier in 1973, the University of Delhi, India, decorated him with the Ph D honoris causa.
National Professor Abdur Razzaq died on 28 November 1999. [Mohammed Mahmuduzzaman]