Mukhopadhyay, Dhurjatiprasad
Mukhopadhyay, Dhurjatiprasad (1894-1961) writer and economist, was born on 5 October 1894 at Chatra-Srirampur in hughli. His ancestral home was in village Bhatpara of 24-Paraganas. His father, Bhupatinath Mukhopadhyay, was a lawyer of Barasat.
Dhurjatiprasad passed the Entrance examination in 1909 from Barasat School and Intermediate in 1912 from Ripon College. He received his MA degrees in English and Economics from Calcutta University (1918, 1920). His career started with teaching at Bangabasi College. Subsequently, he taught Economics at Lucknow University and Aligarh University (1922-54, 1954-59).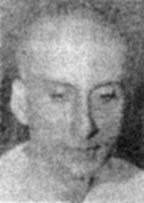 In 1945, Dhurjatiprasad Mukhopadhyay became reader at Lucknow University and head of the department in 1949. In the meantime he worked as adviser to the publicity department of the Uttar Pradesh government. In 1947 he was made a member of the Labour Enquiry Committee.
In 1952he joined the economic summit held in Moscow as a representative of India. The same year he became a visiting professor of Sociology at the Social Studies Institute in the Hague where he delivered lectures on the Sociology of Culture (1953-54). In 1955 he attended the Bandung Conference and was elected the first president of the Indian Sociology Conference. He also published a large number of essays on foreign and indigenous society, culture, politics, literature and arts in different English and Bangla journals. He was also associated with sabujpatra and Parichay.  
In prose Dhurjatiprasad followed the style of pramatha chowdhury. He is mainly known as a novelist. In his three novels, Anthashila (1935), Abarta (1937) and Mohana (1943), he depicts romantic human relationships against the backdrop of contemporary political and social conditions. Apart from another novel, Tridhara, he wrote on a variety of subjects. Among these writings are Amra o Tanhara (1931), Chintayasi (1934), Sur o Sabgit (1937), Katha o Sur (1938), Jhilimili. He also wrote a number of books in English, including Personality and Social Sciences (1934), Basic Concepts in Sociology and Modern Indian Culture (1930), Tagore: A Study (1940), and On Indian History (1944).
Dhurjatiprasad spent his retired life at Dehradun (1955-61). He died of cancer in Kolkata on 5 December 1961. [Shipra Dastider]