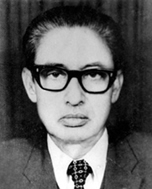 Shamsuddin, Abu Jafar (1911-1988) journalist and writer, was born on 12 March 1911 in the village of Dakshinbagh in gazipur, dhaka, son of Mohammad Akkas Ali Bhuiyan. His grandfather, Nadiruzzaman Bhuiyan, a disciple of Maulana karamat ali jaunpuri, was a local representative. After initial education in his village pathshala, he passed the Junior Madrassah examination in 1924 and the High Madrassah examination in 1929. He subsequently enrolled at Dhaka Intermediate College but did not complete his studies.
Abu Jafar began his career as sub-editor of the daily soltan. He also worked at the azad, ittefaq, Purbadesh and sangbad, for which he wrote a weekly column, 'Baihasiker Parshvachinta';, under the pseudonym 'Alpadarshi'. From 1961 to 1972, he worked as assistant translator at the bangla academy.
Abu Jafar was initially a member of the Radical Democratic Party of manabendra nath roy. He then joined the newly established National Awami Party (NAP, 1957) of Maulana abdul hamid khan bhasani and was elected a member of its Provincial Organising Committee. He was the convener of the historical Kagmari Summit Preparation Committee. He actively took part in the language movement. Later on, he performed many important duties as a founder member of the Bangabandhu Council.
Abu Jafar was a progressive writer who believed in secularism, Bengali nationalism and socialism. At different times he was associated with many social and cultural organisations such as the Bangladesh Peace Council, Bangladesh Humanist Society, Executive Council of Bangla Academy, Bangladesh Afro-Asian Writers'; Union and Bangladesh-India Friendship Association.
Abu Jafar was essentially a novelist. His first novel, Parityakta Svami was published in 1947. However, he also wrote in other genres, including the short story, essay, biography, autobiography, etc. His writings reflect his concern for the general masses and his liberal humanism. Among his notable works are the novels Bhawal Gader Upakhyan (1963), Padma Meghna Jamuna (1974), Sankar Sankirtan (1980), Deyal (1986). His collections of short stories include Jiban (1948), Rajen Thakurer Tirthayatra (1978), Lyangdi (1984). His essays have been collected in Chintar Bibartan O Purba Pakistani Sahitya (1964), Sociology of Bengal Politics (1973), Sochchar Uchcharan (1977), Lokayata Samaj O Babgali Sanskrti (1988).
In recognition of his social and literary contributions, Abu Jafar was awarded the Bangla Academy Award (1968), Samakal Literary Award (1979), Ekushey Padak (1983), Shaheed Nutan Chandra Singh Smriti Padak (1986), Muktadhara Literary Award (1986) and Philips Award (posthumously in 1988). Abu Jafar Shamsuddin died on 24 August 1988 and was buried in his own village. [Saumitra Sekhar]