Mansuruddin, Muhammad (1904-1987) educationist and folklorist, was born on 31 January 1904 in the village of Muraripur in the sujanagar Upazila of pabna district. In 1928 he obtained his MA in Bangla from calcutta university. A year later he became a temporary school sub-inspector, working in the post for three years. In 1951 he started teaching in the school branch of the Dhaka Islamic Intermediate College. He subsequently taught at Howra Zila School, Chittagong Government Intermediate College and the Murarichand College in sylhet.
In 1952 he became editor of the mahe-nao. The same year he went to London to attend an International Folk Song Conference as a government delegate and presented a paper there on Bangla folk song. He was elected a member of the International Folk Song Council. On his return from London he joined dhaka college as head of the Bangla department, retiring from this position in 1959. He also taught part-time in the Bangla Department of Dhaka University.
Mansuruddin started writing from his student days, inspired by his teacher Surendranath Sen. His first poem, 'Bedouin Musalman', was published in the magazine of Edward College, Pabna.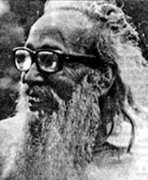 Later his poems were published in journals such as Samyabadi and Prachi. He became familiar with Lalon songs through the prabasi. He became deeply interested in the folklore of Bengal. While he was studying at rajshahi college, he was encouraged by Principal Kumudinikanta Banerjee to work on folklore.
Mansuruddin was devoted to bangla language and culture, and, during the Pakistan era, he was a bold voice in promoting Bengali culture. He collected and preserved Bangla folklore at a time when few people realised its importance and it was through his efforts that folklore gained recognition in Bangladesh. He maintained the tempo of his work right up his death. Even today he is a source of inspiration for folklore researchers.
Since his student days Mansuruddin collected many folk writings from rural areas, especially from many areas of Pabna, Faridpur and Kushtia. His work was appreciated by rabindranath tagore, abanindranath tagore, bijay chandra majumder, and shashanka mohan sen. Mansuruddin worked all his life as advisor and patron of Bangladesh Folklore Council, Lalon Parishad, Lalon Academy (Kushtia), Harishpur Lalon Academy and Panju Shah Seba Sanskriti Sangha. Bangladesh Folklore Council held a reception in his honour on 9 March 1978.
Mansuruddin's essays on folklore were published in bharati, Prabasi, bharatvarsa, Babgiya Sahitya Parisat Patrika, Bichitra and Masik mohammadi. His immortal work is Haramani (1930-1989), a collection of folksongs in thirteen volumes. His other works are Shirni (1931), Dhaner Mavjari (1933), Agarbati (1938), Bangla Sahitye Muslim Sadhana (3 volumes, 1960-1966) and Iraner Kavi (1968). He received a number of awards for his contributions to Bangla literature and culture, among them, the Bangla Academy Sahitya Award (1965), Sher-e-Bangla National Award and Gold Medal (1980), Muktadhara Sahitya Award (1982), Ekushey Padak (1983), Nasiruddin Gold Medal (1983), and Independence Medal (1984). He was awarded an honorary D Lit degree from Rabindra Bharati University in 1987. He died in Dhaka on 19 September 1987. [Wakil Ahmed]